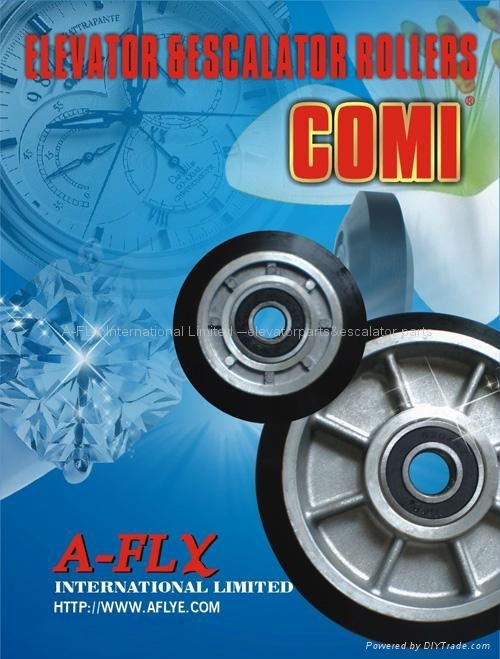 COMI Rollers Introduction


OMEGA Watch?
TIFFANY diamond ring?
Purity lily blooming softly?
Of course not, this is A-FLY Company's COMI Brand roller for Elevator & Escalator.
With the delicate workmanship & quality as Omega Watch, Sparkling & shinning like diamond ring.
The Performance of running roller, just like the beautiful lily blooming softly and quietly in a garden.
Now, let's look at the
wonderful trip
of the
COMI roller
during the whole day:

8:00 A.M, it says hello to people who are going to work morning shift in London near by the elevator.
9:00 A.M, a five-start hotel in Philippines, it welcomes visiting honored guest.
10:00 A.M, it is lying in the DHL delivery car in Kula Lumpur, and DHL staff are going to deliver them to its user's hand.
11:00 A.M, in France, it is watching over the busy people around the escalator in the subway.
At 12:00 o' clock, it is
praying
with Dubai people during the Ramadan month.
1:00 P.M, it has arrived at Jakarta port in Indonesia,
2:00 P.M, it arrived at Hawaii shore, and service for enthusiastic Hawaiian people.
3:00 P.M, in Saudi Arabia, technicians are installing the rollers on the elevator.
4:00 P.M, in Sri Lanka, it's wondering that: what a torrid Sun!!
5:00 P.M, it's on the out-door escalator in Singapore, and enjoying the sunset warming on its body…..
6:00 P.M, it's a freezing night in Moscow.
7:00 P.M, it is lucky to see beauties walking around in Venezuela.
8:00 P.M, in Hong Kong, it is blessing all people who working overtime in the elevator.
9:00 P.M, it is busy in many buildings and in shopping mall in New York.
10:00 P.M, it is opening the elevator door for those people who just coming back from Santiago
Carnival
The experience is similar but not the same in every single day, welcome to join us COMI ROLLER, and make one fantastic journey after another ….
Advertising for the exclusive agencies from all over the world. if you are interested in our COMI rollers, Please call us 8620-89024017 and send us email
admin@aflye.com
, thank you!
Más órdenes, más de descuento! – Rodillos
Mai multe comenzi, discount mai! – ROLE
Více objednávek, další slevy! – VÁLCE
Mais encomendas, mais desconto! – Rolos
Daugiau užsakymų, didesnė nuolaida! – VOLAI
Больше заказов, БОЛЬШЕ СКИДКА! – Ролики
المزيد من الطلبات ، المزيد من الخصم! -- لفافات
D76*18*6203 Roller Suitable For Mitsubishi
NUMBER︰
AF-MI11076
Specifications︰
Item: Escalator Roller
Use on: Mitsubishi Escalator
Size:76*18*6203
A-FLY No.:AF-MI11076
pls contact us for more detals.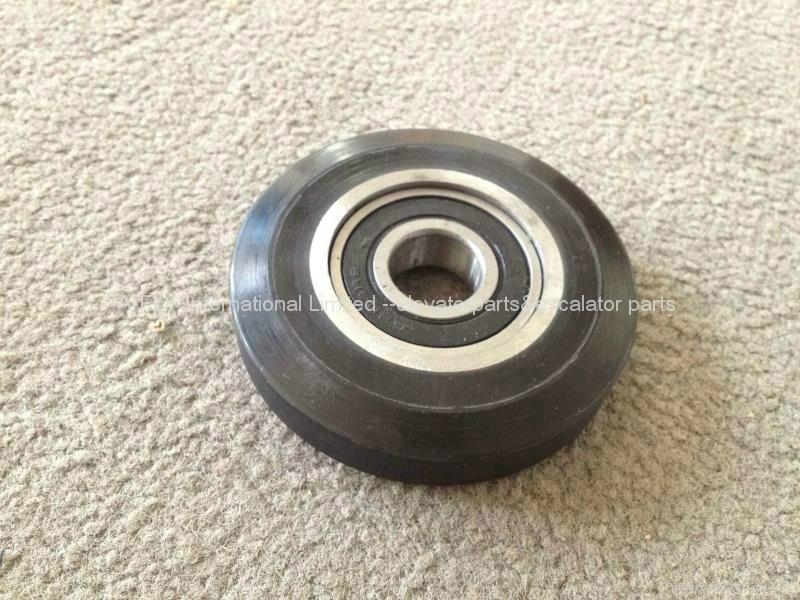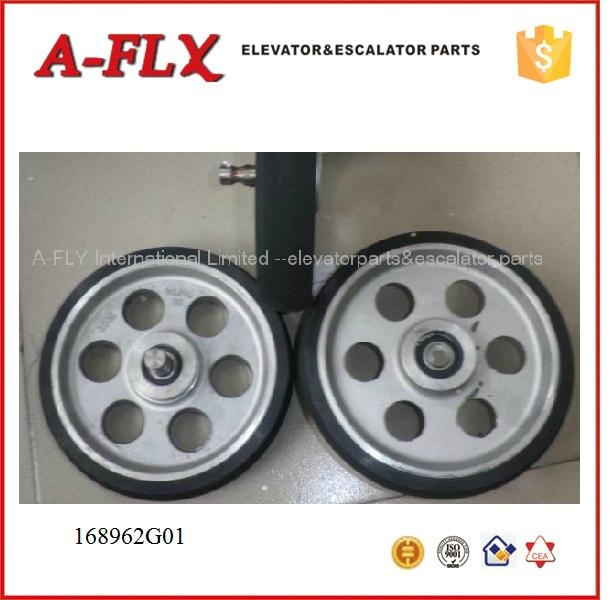 KM168962G01 Elevator Guide Roller D200*38*6003RZ
NUMBER︰
AF-R1100325
Specifications︰
Item: Elevator Part
A-FLY No:AF-R1100325
Model No.:KM168962G01
Size:ΦD(200)*B(44)*V(38)*R(40)
pls contact us for more detals.
Advantages︰
Competitive price.
Delivery Fast.
Brand NEW
Have in stock.
Delivery: DHL,TNT,FedEx,Air,Sea
Payment: T/T,Western Union,Paypal
D125 Elevator high speed guide rollers for hitachi
NUMBER︰
AF-HI2246A
Specifications︰

Suitable for hitachi elevator
Size:D125*B22*V12*6204RZ

Advantages︰
Competitive price.
Delivery Fast.
Brand NEW
Have in stock.
Delivery: DHL,TNT,FedEx,Air,Sea
Payment: T/T,Western Union,Paypal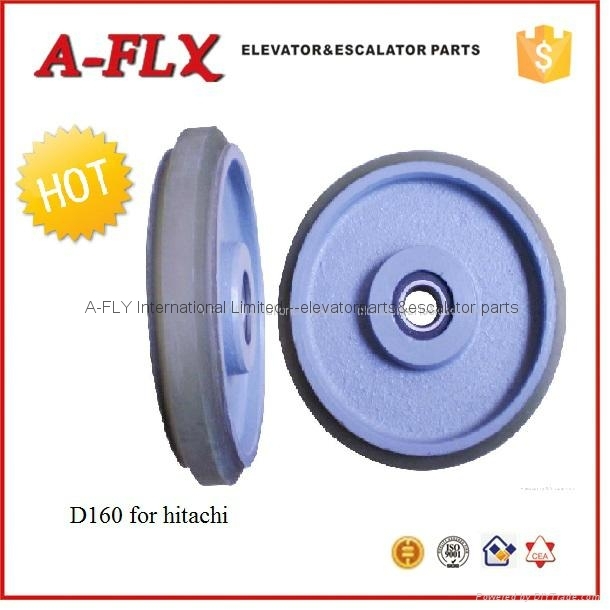 D160 Elevator high speed guide rollers for hitachi
NUMBER︰
AF-HI20246B
Specifications︰

Suitable for hitachi elevator
Size:ф160*30*6004-RS*2

Brand New, In stock
D150*25*6205 Guide Roller For DongYang
NUMBER︰
AF-QT10726
Specifications︰
Item: Elevator Roller
Use on: Elevator
A-FLY No.:AF-QT10726
Size:D150*25*6205
pls contact us for more detals.
Advantages︰
Competitive price.
Delivery Fast.
Have in stock.
100% NEW.
Delivery: DHL,TNT,FedEx,Air,Sea
Payment: T/T,Western Union,Paypal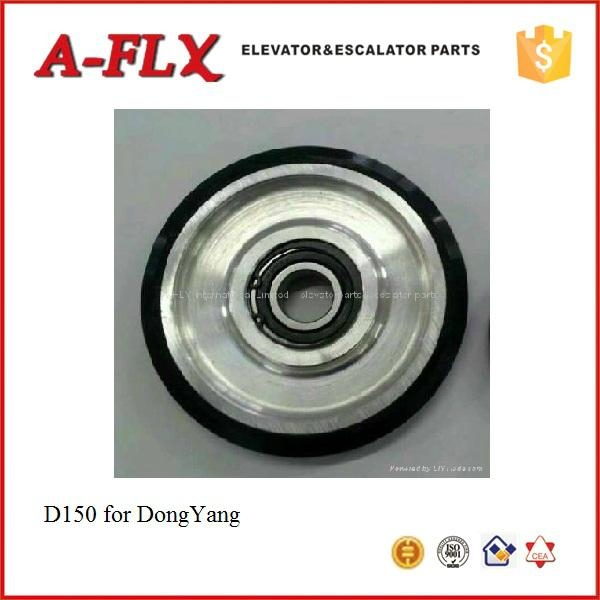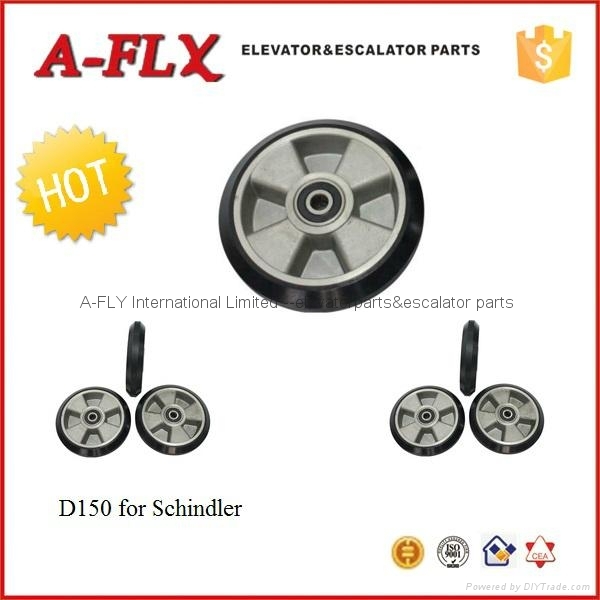 Elevator Aluminum Guide Roller D150*32*6301
· Model Number: AF-R1100277
· AF-ID: AF-R1100277
· Item name: Guide roller
· Unit size: D150*32*6301
· Delivery time: 3~5 Working Days
· Packing: Carton
· Type: Elevator Parts, Elevator parts
· Place of Origin: China (Mainland)
· Brand Name: A-FLY
A-FLY Global Elevator&Escalator Parts Limted
China Office :
TEL: +86-20-34379130
FAX: +86-20-34379150
SKYPE NO.: GZAFLY666 or GZAFLY333
E-Mail:AFLYGZ@GMAIL.COM
ADMIN@AFLYE.COM
Contact Person: Ms Lucky;Ms Coral